Adept bond cleaning services in Brisbane
Shifting to a new place with all your belongings with you can prove to be extremely tiring for you once you take the responsibility of doing it yourself. Lack of expertise, skill and speed may delay the entire cleaning process. As a result, you have to leave the house at the end of your tenancy with empty hands as your owner will remain dissatisfied. Moreover, leaving the house without cleaning it can hamper your reputation as a tenant.
On the contrary, if it is viewed from the perspective of the house owner, improper cleaning can cause trouble for them as well. As the tenant leaves the house without making it look clean and tidy, no new tenant will be interested in taking the house on rent. Moreover, the house owner has to take the hassle of cleaning the interior as well as the exterior of the house.
Here at Yours Bond Cleaning, we understand the fact that moving houses can be extremely tiring and stressful. We often hear stories of the house an owner spending hours scrubbing their house only to be told by the landlord that their efforts have gone in vain and the cleaning isn't enough to get their bond money back.
Well, that is the moment when we can come to your rescue and make sure that you don't have to leave the house without the money you have deposited for security reasons. Over the years, we have gained expertise in offering our services of bond and vacate cleaning in Brisbane with the guarantee that when we are done with the house, our clients will have no problems getting their 100% bond money back.
Why Choose Yours Bond Cleaning
Our services are available for 365 days
We don't have any hidden costs or sub charges that may appear as a surprise at the end of the service
Affordable service without compromising the quality of the work
We have experience in working with real estate giants
We provide both domestic and commercial services
Our team members are skilled and well aware of the advanced technologies that are incorporated in the service
We maintain the RTA standards of cleaning
We are insured and completely licensed
Our services of bond cleaning in Brisbane include complete vacuuming of every corner of your house. Our services include cleaning of kitchen, garage, bathroom along with the visible areas of your home. Are you expecting any additional services from us? We specialise in carpet cleaning, upholstery cleaning along with the blind cleaning along with the necessary internal cleaning services.
Guarantee on Service
Over the time, we have earned reputation and trust of our clients by providing them with our impeccable services. Our very first guarantee comes on your bond money back. We will not leave any scope for you so that you can panic or get stressed over the fact that you may not get your money back in your hands.
The second thing you can put your complete trust is in our service quality. Our team uses the best available cleaning products in the market that makes sure no residue or dirt is left behind. We are available for 24X7. Our clients can avail the facility of reaching to us whenever they feel. Moreover, we will also provide our customers with the necessary up to date reports of our work progress.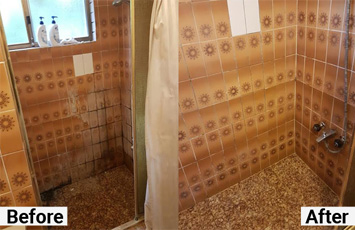 Our General Cleaning Services:
General interior areas
Exhaust and ceiling fan cleaning
Cleaning Air conditioners along with filters
Dusting and wiping of light fittings
Cleaning of light switches and power points
Vacuuming tricky corners of the house
Mopping the surface
Cleaning of drawers and shelves
Wiping out the stains on the wall and floor
Cleaning the window frames
Carpet Vacuuming
Dusting the Skirting boards
Reachable windows are washed from both the sides
Cleaning the doors
Removing the internal cobwebs
Kitchen Cleaning
Degreasing and cleaning of stove tops
Cleaning of the cupboards from internally and externally
Degreasing of cleaning ovens both internally and externally
Cleaning of doors, bench tops, shelves and drawers
Dishwasher Cleaning
Cleaning and polishing of taps and sinks
Wiping and polishing of splashbacks
Removing hard stains from the floor
Bathroom Cleaning
Cleaning and polishing of taps, basins and tap holes
Cleaning and polishing of mirrors
Cleaning sills, tiles and shower screens
Disinfecting and cleaning of toilet bowl and seats
Cleaning plug holes and bath
Cleaning exhaust fans
Uprooting the dirt from the tile grouts
Balcony Cleaning
Our team of exit cleaners in Brisbane makes sure that the cobwebs are removed from the balcony
The balcony or deck is further thoroughly mopped
Garage Cleaning
We make sure that the spots of oil and tire marks are completely wiped out from the garage floor
Cobweb removing
Mopping the floor thoroughly
Although each and every one of the tasks mentioned above is not included in our standard bond cleaning services, however, it can be done if our clients ask us to do that. We have always prioritised our customers. That is why we take the pledge of maintaining the standards of RTA bond cleaning in Brisbane. Moreover, as we know the money crunch our clients may face during the shifting of their house, we made our services affordable by charging the most competitive rate in the market.
Over the years, we have maintained a consistent level of quality when it comes to bond cleaning which is second to none, and it is this dedication which has earned us the trust of our clients. If you are vacating your house and want to ensure that you get your bond money back in full amount without facing any problem, give us a call, and we will make sure that we deliver a comprehensive service within your budget.